The 2023 GB Cup will be held at Fistral Beach in Cornwall on Saturday 28th and Sunday 29th October.
Competitions 
Men's Open (shortboard)
Women's Open (shortboard)
Entry
Six entires from each Home Nation. Four spots will be given to the top four from the Home Nation's Championships. The remaining two are places are Wild Cards, which the Home Nation will select. 
*GB Surfing Progression Squad members will be given first refusal of Wild Card places.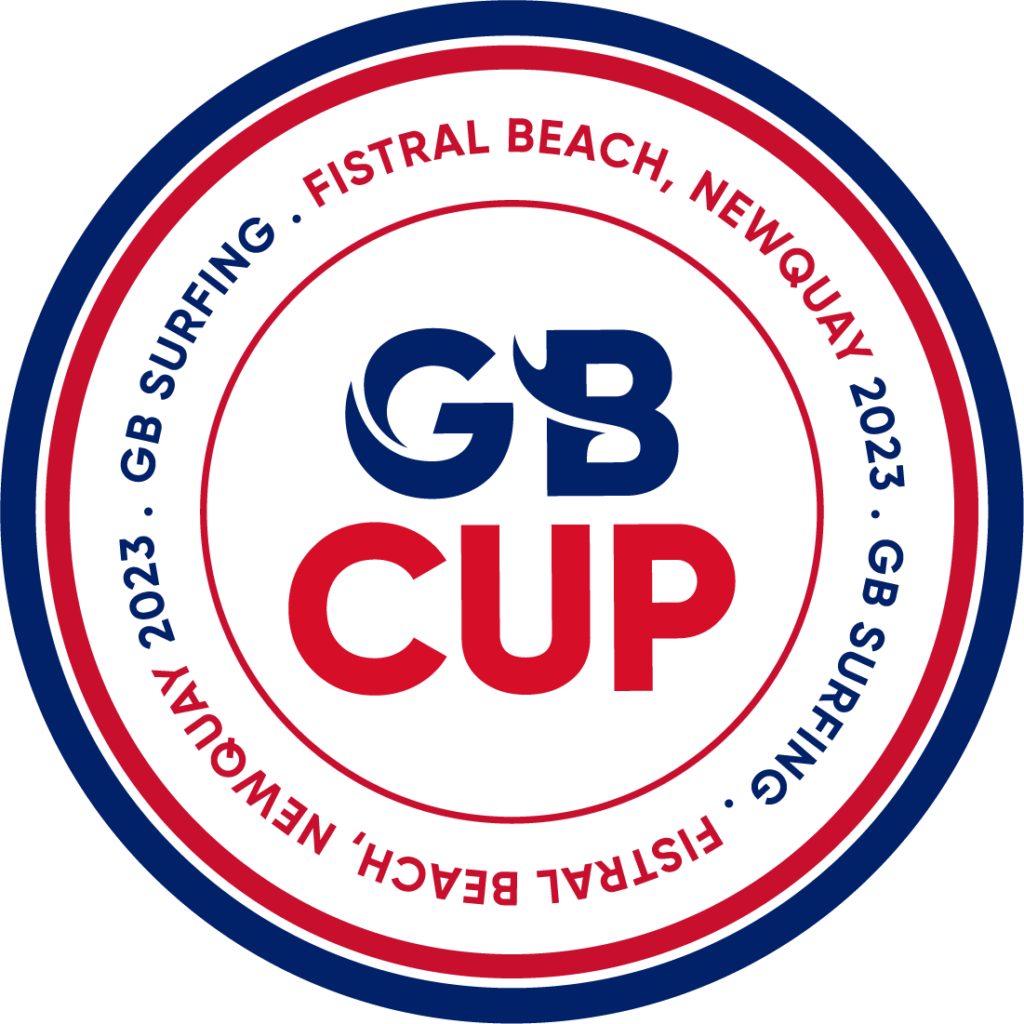 MEN'S OPEN:
Max Bennett
Josh Evans
Sam George 
Owen Graham
Anders Ravenscroft
Ollie Gould
WOMEN'S OPEN:
Amelia Gould
Katie Smith
Rebecca Lynam
Allula Macateer
MEN'S OPEN:
Luke Dillon
Lukas Skinner
Arran Strong
Seth Morris 
Stanley Norman
Barnaby Cox
WOMEN'S OPEN:
Lauren Sandland
Lucy Campbell
Lily Pierce
Charlotte Mulley
Ellie Turner
Belle Betteridge
MEN'S OPEN:
Craig McLachlan
Mark Boyd
Andrew Robertson
Finn Clark
Charlie Pugh
Ebon Parkin
WOMEN'S OPEN:
Olivia MacKay
Lola Mitchell
Hannah Sharp
Catriona MacDonald
Callie Cruickshank
Annie Herd
MENS'S OPEN:
Patrick Langdon-Dark
Eli P Davies
Ollie Evans
Ryan Thomas
Logan Nicol
Mark Vaughan
WOMEN'S OPEN:
Emily Williams
Indi Lynch
Katie David
Poppy Owen
Jo Dennison
Josie Hawke